The growth of Open Banking - FinTechs in the Brazilian financial and payments sectors

Join us for a discussion on the changes that Brazil is undergoing in its financial and payment sectors in recent years. Simon Davies, Managing Director at EBANX, a leading Latin American Fin Tech, and Pedro Eroles, Partner at Mattos Filho Advogados, one of the leading law firms in Brazil, will discuss how projects such as Open Banking, Instant Payments and the New FX Law, amongst other changes, will impact the business and regulatory environments in Brazil, fostering competition and opening the country for new investment opportunities.
When: 22nd July at 2pm (BST)
Online platform: Microsoft Teams Meetings
Duration: 60 minutes including Q&A session
Speakers: 
Simon Davies - Managing Director of EBANX London.
Pedro Eroles - Partner of the Banking and Financial Sevices practice at Mattos Filho, Veiga Filho, Marrey Jr. and Quiroga Advogados.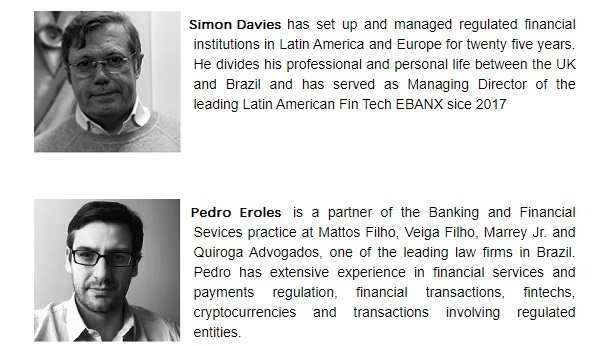 When
July 22nd, 2021 2:00 PM through 3:00 PM