The annual Gala Dinner and 'Personality of the Year' awards is a popular black-tie event that traditionally recognises the achievements of business leaders – British and Brazilian – who have been instrumental in forging closer commercial ties between Brazil and the UK.
The Brazilian recipient of this year's Personality of the Year award was José Eduardo Carneiro Queiroz, managing partner of the international Brazilian firm Mattos Filho since 2015.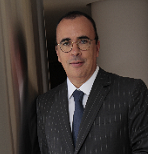 Under his leadership Mattos Filho has had a strong international strategy, opening an office in London in October 2016. José Eduardo's has led Mattos Filho to top spot in the ranking of Brazilian legal firms compiled by the British guide Chambers and Partners, and this year he was named Law Firm Leader of the Year by the British publication Latin Lawyer. Read more…
The second recipient of the 2019 Personality of the Year Award was Torbjorn Caesar, senior partner of Actis, a leading investor in emerging markets worldwide.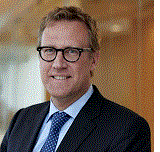 Actis has recently made very significant investments in the renewable-energy sector in Brazil, acquiring wind projects in the northeastern states of Bahia and Rio Grande do Norte. As senior partner Torbjorn appoints and chairs the executive committee, and takes responsibility for the firm's funds and overall performance.
The Keynote speaker at the 2019 Gala Dinner and Personality of the Year Awards was Gustavo Montezano, the new president of Brazil's National Bank for Economic and Social Development (BNDES).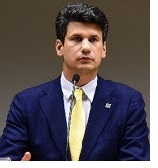 Appointed to the position in July this year, Mr Montezano, 38, has an academic background in engineering and economics, and has held a number of senior positions during a highly successful career in finance. He was a partner at BTG Pactual from October 2008 to March 2019, worked in London from February 2017 to January 2019 as chief operating officer at BTG Commodities, and served as privatisation secretary in Brazil's Ministry of the Economy from February to July 2019
The Gala Dinner is the perfect occasion to entertain clients and network with 300 people from the international business, financial, legal, academic and diplomatic communities, many of whom play important roles in the Brazil-UK economic and political relationship.
This year's the event also showcased the best of Brazilian gastronomy with a menu designed by Brazilian chef and BBC series Masterchef the Professionals contender, Luciana Berry.
Pictures: Smile Photography.
More pictures of the event can be found at http://www.smilephotography.net/events/