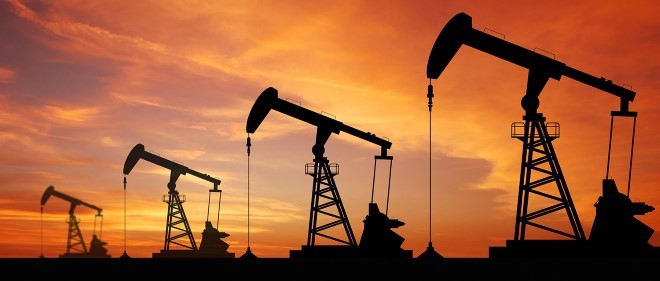 Do you know the role of the Brazilian Development Bank (BNDES) in Brazil's energy and infrastructure sectors? Would you like to know how UK Export Finance (UKEF) provides assistance to the UK supply chain? Join us on Thursday 27 August to get first-hand knowledge of how the two institutions work and their importance in unlocking business opportunities in Brazil.
Organised by the EIC and moderated by the Brazilian Chamber of Commerce in Great Britain, the webinar will feature two presentations by key BNDES executives on how energy and infrastructure financing is structured in the country in addition to a presentation by UK Export Finance on how their role as the UK export credit agency.
CLICK HERE to watch the recording of this webinar.
Speakers
Opening Remarks - Clarisse Rocha, EIC
Moderation - Ieda Gomes, Brazilian Chamber of Commerce in Great Britain
Structuring Infrastructure Projects in Brazil - Cleverson Aroeira, Superintendent, BNDES
Financing Energy Projects in Brazil - Alexandre Siciliano, Department Head - Energy, BNDES
Support from UK Government - Maria Luqueze, Country Head Brazil, UKEF
Q&A
Cleverson Aroeira da Silva is the deputy managing-director in charge of the Investments Partnerships Structuring Division, the service provision unity of BNDES for structuring concession projects and public-private partnerships in infrastructure. Formerly in BNDES, he worked as the Head of the Department of Transportation and Logistics, responsible for assessing and structuring project finance and long term loans operations for toll roads, railways and airports concessions. Also worked as the Deputy Minister of the Federal Secretariat of Civil Aviation, where he attended the coordination of granting federal airports to the private sector. He obtained law degree from the Federal University of Espírito Santo and postgraduation in management from institute COPPEAD / UFRJ (Executive MBA).
Alexandre Siciliano is Head of Department at BNDES Energy Division. His department has a portfolio of loans over USD 15 Billion, mainly in large hydropower and transmission lines. He has been working in the electricity economy (finance, regulation and innovation policies) for over 20 years, supporting the Bank and the Government in formulating and implementing financial and regulation policies for the sector
Maria Angelica Oliveira Luqueze, currently the Country Head of UKEF in Brazil, holds a B.Sc in Economics, University of the State of Rio de Janeiro – UERJ (1984), M.Sc in Management with emphasis in Finance, PUC-Rio : Pontifical Catholic University of Rio de Janeiro (1994) and PhD in Management with emphasis in Innovation - University of Sao Paulo - USP (2017). She recently worked at the USP Innovation Agency in the area of ??internationalization of startups and innovation projects. Previously, Maria worked for the Maubisa group and was responsible for analyzing the group's investments and new ventures. She has held various positions in the financial area of ??Embratel, the major Brazilian telecom company, focusing on the financing of investment projects in partnership with international organizations, as well as other financial activities in treasury management, investments, risks, derivatives and insurance.
Ieda Gomes has a broad range of expertise in the natural gas and energy industry with an international career spanning 35 years in the public and private sectors. She spent nearly 14 years as a group leader with BP plc in various commercial and business management roles in Latin America, Middle East and South Asia. Prior to BP Ieda was the CEO of the largest gas utility in Brazil, the Sao Paulo Gas Company which she successfully restructured. Ieda is currently an independent non-executive director at Saint-Gobain Group, Exterran Corporation, Bureau Veritas, InterEnergy Group (as a nominee of the IFC) and Prumo Logistica. She is a Councillor at the Brazilian Chamber of Commerce for Great Britain. She is also a visiting research fellow at the Oxford Institute for Energy Studies (UK) and Fundação Getúlio Vargas Energia (Brazil). Ieda is a founding director of WILL Latam (Women in Leadership in Latin America). She sits on the board of international companies, trade associations and on the advisory committee of international gas conferences. She is a regular columnist at Brazil Energy, and has published various articles about natural gas, energy markets and pricing. She has a degree in Chemical Engineering and MSc in Environmental Engineering and Energy.
Date: Thursday 27 August 2020
Timing: 10:00am - 11:30am (BRT) / 2pm - 3:30pm (BST)
Cost: This webinar is free of charge.